Wood laser cutting and engraving
Hek laser cutting provides optimal services for clients on children toys, Christmas/Xmas gifts, wall decorations, kits, art work, etc, meanwhile wood also a fantastic easily cutting material, we can use it for small jewellery, festival ornaments, accessories in fashion, custom box and containers, some times we can cut wood into furniture as well!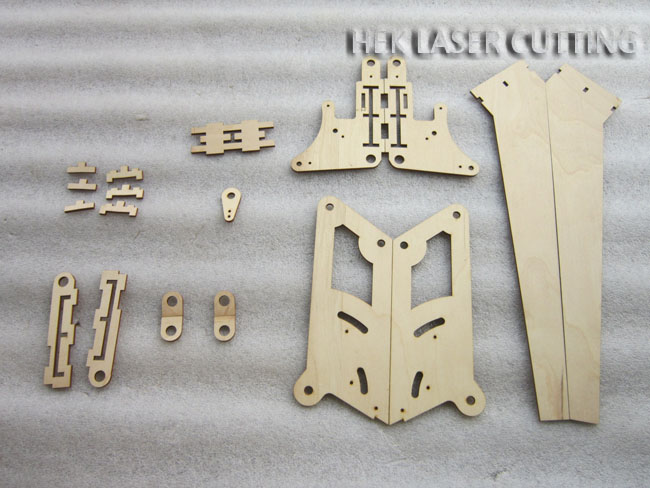 Main types of wood for laser cutting, we can choose
►Plywood ► MDF ► Balsa wood ► Walnut ► Veneer ► birch plywood
Getting nice wood work from laser cutting and engraving
Ideal custom wood shapes will be got, if we concern on clean edges and high processing speed when running of laser cutting equipment. Hek can produce very clean and accurate edges, even complex object and dimensions from drawings. We work machines by output of high power laser with CNC system according to different wood material, then custom parts' burns, melts away leaving high-quality surface finishing edge.